21 May

A coffee farmer from Naranjo de Alajuela region wins Costa Rica's Cup of Excellence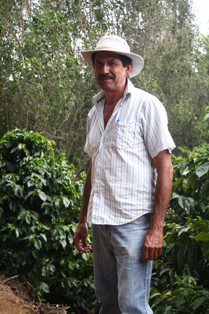 Manuel Antonio Barrantes beat 30 other coffee growers from Costa Rica to win this year's Cup of Excellence; this marks the second time in 3 years that a farmer from the Naranjo region in the Central Valley of Costa Rica wins the prestigious international award. Thirty international judges gave an average score of 91.46 points to Mr. Barrantes Coffee, clearly surpassing the 85 score necessarily to be awarded a Cup of excellence recognition. Rounding the top-10
of this year's contest were farmers from Naranjo, Dota and Tarrazu regions.
The Cup of Excellence was organized in Brazil in 1999 to recognize farmers that produce the best coffee and to stimulate farmers to grown coffee of superior quality. A farmer that wins this cup can see his income double, amongst other benefit.
In 2013, Olderman Arrieta and his wife Marlene Brenes, from Beneficio Vista al Valle in Naranjo won the price. The couple, with the help of their 3 children, take care of the family farm located at an altitude of 1650 meters above sea level.