---
A Better Way to get a great Cup of Coffee: Know Thy Farmer
Our Mountain Crafted Coffees™ are grown, roasted & packed by small farmers cooperatives in its natural environment making them of true known origin. Beyond fair trade, sustainable and exceptional specialty coffees.
Mountain Crafted Coffees™ are coffees that are produced in a socially responsible way and follow sustainability practices.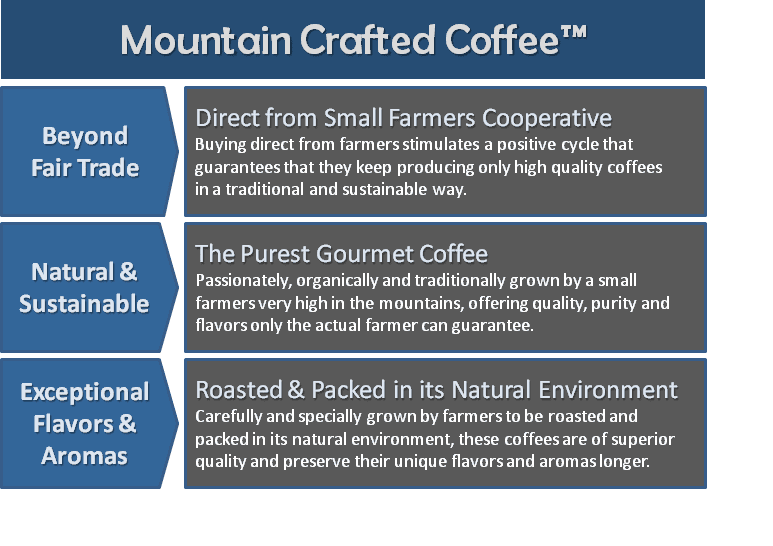 At the Costa Rica Coffee Shop, we have a very small goal, we just want to change the whole coffee industry. After discovering how coffee farmers cooperative produced the most amazing coffees in a sustainable way, we set out to let everyone know about it, and hopefully change forever the coffee industry.
We fervidly believe that coffees should be roasted at origin by the grower, in order to guarantee the best possible quality, and nobody does it better than small farmers cooperatives.
By bringing farmers and consumers closer together, we foster a positive cycle that provides more resources to farmers, empowering them to produce even better healthier natural products that are of true known origin.